What is a standing seam metal roof?
Below you will learn everything you need to know about standing seam metal roof. Let's start with the basics.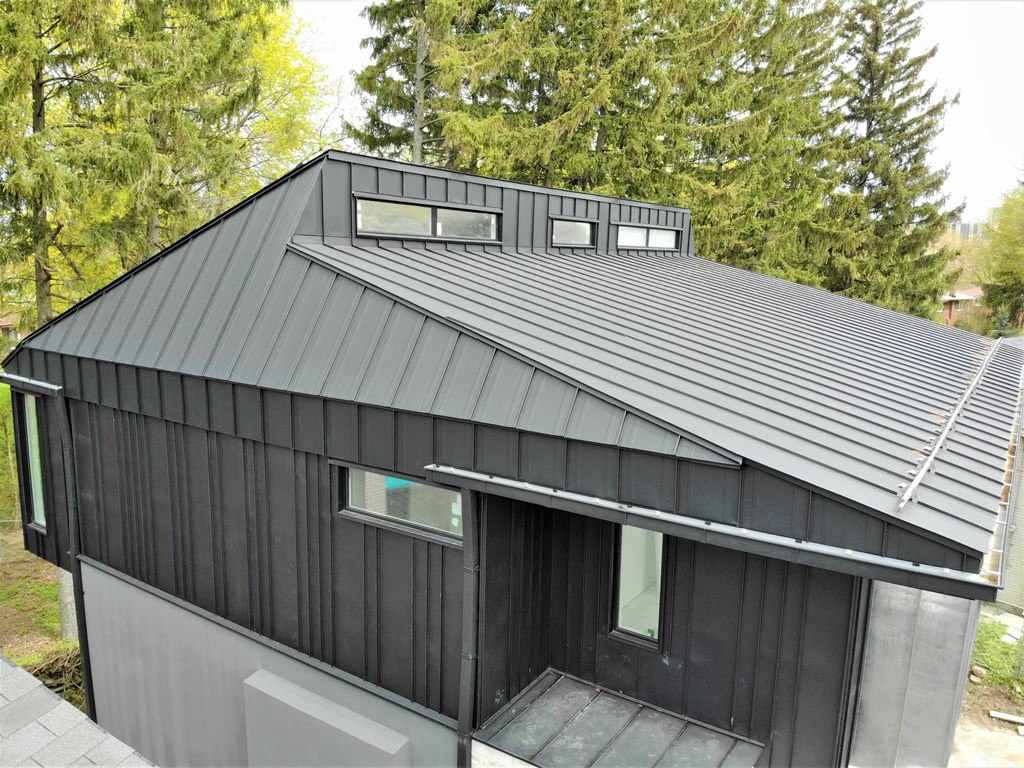 Standing seam metal roof definition
Basically, it is the roof with vertically arranged panels. It is all about how the adjacent sheets are secured: the uplifted interlocking seam attaches one panel to another. The most notable structural thing about standing seam system is that the attaching element cannot be seen in either case: when the panel is fixed to the deck with a clip or otherwise when it is attached right onto the decking material with a fastener flange.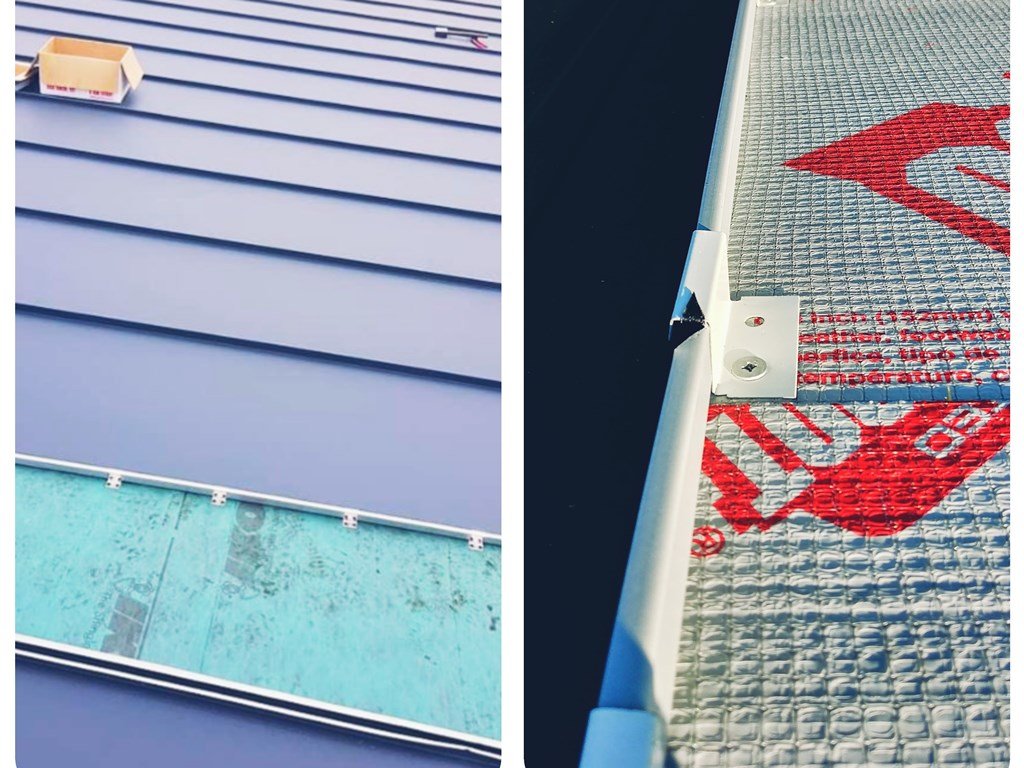 The system itself works well practically with any kind of roof what makes it one of the most reliable and flexible types of metal roofing systems. There are various profiles available for property owners depending on what kind of roof they have: single lock, snap lock, double lock. No matter which option you settle you can rest assured about the wisdom of such choice: all profiles guarantee equally reliable protection for side, vertical or horizontal elements of the building
It is important to understand fully the strong and weak points of the system.
Strong points
The special method of adjoining the panels leaves no chance to the heaviest rainfalls or snow to affect the roof.
Resistant to sudden changes in temperature, since no nail holes are made in the material.
The roof does not suffer corrosion.
Unbelievably long service life – when properly installed standing seam metal roof can operate for 50 or even 100 years.
Rain, ice or snow do not get stuck on the roof, the slide down the roof's smooth surface.
There is no need for a complex truss system - sheets weigh only 7 kg.
A wide color chart to choose from so that the roof easily acquires the look you want: beautiful and original appearance that fits perfectly into the surrounding area.
Noncombustible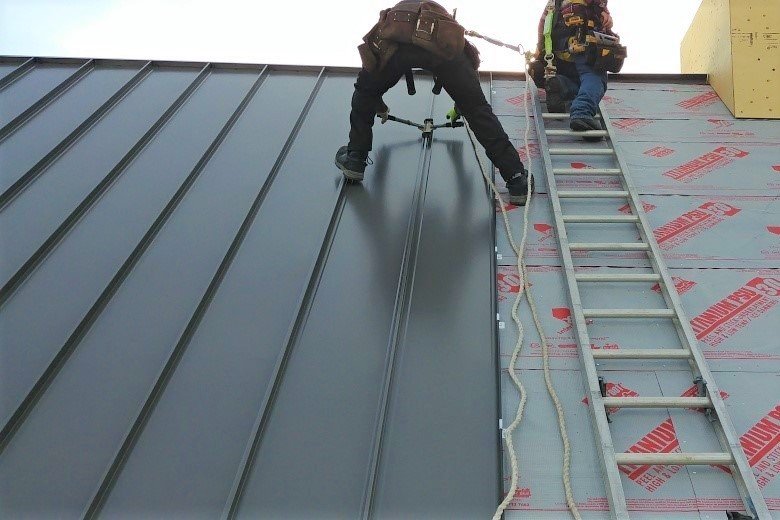 In general, the installation process is quick and easy. However, to be on the safe side, you need to make sure that your contractors have certain skills, as well as special equipment. It's not enough to be a jack of all trades. Standing seam system requires a specialized team of roofers. You can utterly count on Roof Experts in this. Roof Experts are called Experts for a reason.